Carpet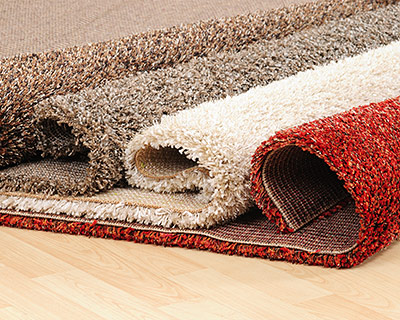 Carpets are a great flooring option for both residential and commercial spaces. While many people have turned towards newer options, carpet flooring continues to be a very popular choice. In the recent years, we at Moriarty Floor Covering have regularly handled a number of carpet installation projects across Bloomington, Martinsville, Mooresville, Franklin, Greencastle, and Greenwood.

We've also worked on many carpet installation and replacement projects in Bedford, Columbus, Seymour, Plainfield, and Beech Grove. Regardless of the growing popularity of other types of flooring, many people still opt for conventional carpet floors.


Why Carpet?
Some people hesitate to install carpet floors because they consider the material high-maintenance. However, there are several reasons why you should consider a carpet floor and some of them are listed here:


Affordability – Carpets are generally more affordable than hardwood and stone floors, which makes them an ideal option for many residential and commercial property owners. The upfront cost of the material and installation is very reasonable, which is one of the reasons why many of our clients choose this flooring option.


Versatility – You have very limited options with woods, tiles, stones, etc., but there's no end to choice when it comes to carpets, as they are available in a variety of colors, textures, and designs... This offers you excellent design flexibility and allows you to add interesting elements to your overall décor.


Warmth and Insulation – Carpets are very comfortable because they offer great deal of warmth, especially during the winter season when solid floors can be very chilly. That's one of the reasons why people still prefer carpet floors over hardwood, tile, concrete, or natural stone.


Cushion – This material is also very comfortable to stand on and can cushion impact. A fall on a carpeted floor wouldn't hurt as much as a fall on a wooden floor. This quality makes carpets an ideal flooring choice in children's rooms and places where people stand for a long period of time.


Noise – Carpet is the quietest of all floors and offers ample sound insulation. It absorbs sounds from the television, music systems, computers, etc., and reduces its intensity. The sound wouldn't travel between floors as easily either.


Why Choose Us?
As a one-stop destination for flooring products and installation, we make it a point to house a large collection of carpets. You have many options to choose from and no shortage of designs and colors. We have brands like Shaw floors, Mohawk Flooring, Dream Weaver, Pure Color, American Carpet, Lexmark Collection, etc. As you can see, there's no shortage of products available to you.

In addition to our massive inventory of products, we also offer excellent installation services. We'll measure your floor and offer a free quote and provide options that fit into your budget. Once everything is settled, we'll transport the carpet to your location and install it quickly and efficiently.

If you have any questions about our products and services here at Moriarty Floor Covering, feel free to get in touch with us. You can call us at 812-824-5555 or fill out our contact us form and we'll get back to you as soon as possible.
Hardwoods:
Hallmark Hardwoods
Cali Bamboo
Castle Combe
LVT & LVP (luxury vinyl tile and luxury vinyl plank):
Cali Vinyl Plus
Cali Vinyl Pro
Timeless Design
Nova Serenbe
Novus Quarry
Mohawk Smart Select
Mohawk Soli Tech
Sheet Vinyl:
Laminate:
Carpet manufacturers and products we carry:
SHAW:

Simply Yours
Originals
Philadelphia
All standard label

DREAM WEAVER:

Pure Color
Pure Color Soft Nylon
Pure Soft Cashmere

AMERICAN CARPET:

Embrace
Silk
Smartstrand
All Standard Label
We Provide Services to the Following Cities and Towns in IN: